---
---
Need a Program for your Organization?
Virtual Backgrounds may be able to Sponsor it!


Are you involved in an organization that is looking for top level speakers? Virtual Backgrounds can help. We sponsor a variety of speakers who deliver powerful programs that is 100% meaningful for photographers who are facing both the Perfect Storm and the national economic slow down. Our primary sponsored speaker is Greg Stangl, internationally known for his business and marketing programs as well as his 35 years as owner of The Village Photographer in the
Chicago
area. Greg's program for the PPA national convention attracted well over 1,000 attendees.
Virtual Backgrounds also sponsors a number of other speakers including Joseph and Louise Simone, Trevon Baker, Cindy Cofer, Rick Avalos, Diane Wilson, Shirlee Robinson, Rick Harding, Rick and Deborah Ferro, and many others. Contact Virtual Backgrounds to see how we can help sponsor your next event!
---
How Much Money are you Leaving on the Table?


Imagine this scenario for a moment. The photographer just completes a sale, collecting a final payment. Whether the total invoice was for $100 or $1000, the photographer smiles and feels a great sense of accomplishment at the money received. The question is not how much did the photographer make on the sale, but how much more could have been made by this sale.

It happens all the time. With just a change here or there, with a different approach, with new technology, the photographer might have increased the sale by 10%, 50% or perhaps a lot more. Furthermore, it might have taken only a minimal amount of additional work to have achieved far greater profit.

As business entrepreneurs, we have to constantly analyze our performance and ask ourselves if we are achieving maximum return. Could we have gotten the customer to have bought many more prints or larger prints?

The key to selling more and more is providing the client with maximum variety and the best possible quality. Create a situation where the customer feels that he or she MUST have every print and not just one or two! The key to maximizing profits is to overwhelm the client with variety. Offering variety in posing, lighting, expression, and especially backgrounds is the key! Background variety changes the image entirely and enables the photographer to offer more variety in posing, lighting and expression. Provide the subject with a variety of images they cannot refuse. Provide them with images that beg for enlargement into highly profitable wall portraits.

It's all possible with the Scene Machine Virtual Backgrounds system. There is no other tool available to the professional photographer that can enable them to do so much more, without ever leaving the studio. With Virtual Backgrounds in your studio, you are in charge of the total environment. We at Virtual Backgrounds strongly believe that it is critical to your success and profitability to own one of our high-quality, hand-crafted systems. Owning a Virtual Backgrounds system, learning to use it properly, and using it creatively will pay you HUGE dividends. You owe it to yourself and your business to look into getting one today!


---
Simplicity Trounces Complexity


Why do things the hard way when there is an easier, more efficient and more cost effective way to get better results? It's a very simple question and the answer should be very simple. Photographers, however, still plug away the old-fashioned, hard way. That is certainly true when it comes to backgrounds.

The old way is to spend thousands or even tens of thousands on canvas backgrounds, bulky fake-looking props and sets. Alternately, they waste time trying to find the perfect location that amateurs can also easily access. If photographers spent all this time, money and energy into purchasing and using Virtual Backgrounds, their return on the investment would be huge! Instead of a few expensive canvas backgrounds, they would have hundreds of backgrounds. Instead of wasting time and gas money going on location, they would have total control right in their own studio. Instead of offering customers the same on-location background that amateurs can use, they would have a one-up on amateurs because only professional photographers own Virtual Backgrounds systems!

In business, one has to invest in and learn to use new technology and not just stay with the same old methods that no longer make sense. Virtual Backgrounds makes perfect sense for just about every portrait photographer! Virtual Backgrounds is an elegantly simple and exceptionally good investment! You owe it to yourself and your business to take a look at the latest developments in Virtual Backgrounds


---
Beat the June 1st Price Increase!


Virtual Backgrounds hasn't raised prices in a few years, but come June 1st, we will be releasing a slightly higher pricing schedule for all of the products offered. If you have been thinking about purchasing a Virtual Backgrounds system, now is the time place your order to take advantage of the "old" prices. Place your order on or before May 31st to take advantage of current pricing!


---
The Thrill that comes wtih Creating your Own Backgrounds!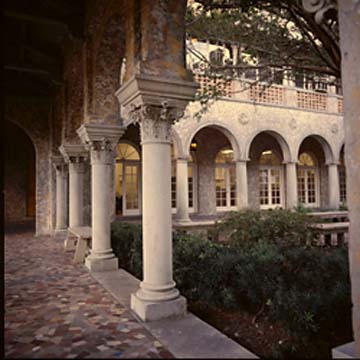 (located in Arches slide set)


(located in Thailand I slide set)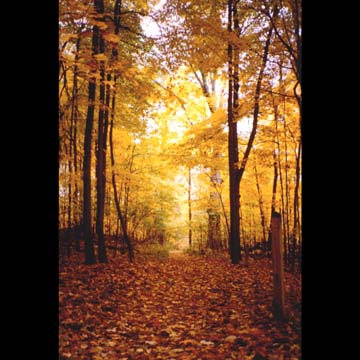 (located in Fall Yellows slide set)


(located in Timeless Walls VI slide set)


How many times have you traveled around and seen the perfect scene? You say to yourself, "If I were a photographer in this town, this is the spot I would use most often as a perfect background." With Virtual Backgrounds, you can stop drooling. Just whip out your digital camera, capture that background, and take it home with you. Touch up that background with PhotoShop, and you can make it even better than the real thing. Then you can put it in your Scene Machine Virtual Backgrounds system and use that background whenever you wish, under absolutely perfect environmental conditions – your studio, your lighting, your space! Bringing the whole world into your studio is the primary benefit of using Virtual Backgrounds. Amateurs and low level professionals cannot do this!

The next time you see another great background, capture it with your digital camera. If you don't have a Virtual Backgrounds system now, someday you will and you'll be able to use that background, and hundreds or thousands more, to be more creative and impress your clients and grow your profits.


---
Our Challenge to YOU!




Can you name any photographic product, other than your camera and lights, that can have a more phenomenal affect on your studio success than a Virtual Backgrounds system? Think about it! Learn about the power of the background in the popular book,
Background Power!
, available from Virtual Backgrounds. It will change the way you do portrait photography.
---
Touch of Warmth Reflectors




Looking for the perfect reflector? Virtual Backgrounds offers it! It's the "Touch of Warmth" reflector created by world-famous photographer, Don Blair. The Touch of Warmth integrates the right amount of silver reflector checker boarded with magenta tint to provide the perfect complement to facial tones.
Contact
your Virtual Backgrounds consultant for more information and to place your order.
Diane Wilson Introduces
Her First Set of Fantasy
Backgrounds




Toronto
Canada
photographer, Diane Wilson operates Until Dawn Studio which is located in a huge
Toronto
area indoor flea market. She specializes in fantasy photographs of children and has been featured in
The Backgrounder
many times. Many readers have asked how they can acquire her backgrounds and as a result, Diane has decided to make them available to the public.
Diane is offering her first set of fantasy backgrounds titled Beaches. Additional sets will be released periodically and announced in The Backgrounder. The set consists of 12 beach scene backgrounds and includes a special floor cloth that photographs very much like beach sand. Her kit also includes instructions and sample prints. The price is $250. For additional information, contact Diane directly at 705-436-2718. Fantasy photographs of children are a hot and profitable area for professional photographers.

Studio Pro Monostands
Perfect for the Pro Studio!


Hand holding a studio camera is a method primarily used by fashion photographers and amateurs. Many professional portrait photographers use various kinds of tripods to keep their camera stable and in position. This allows portrait photographers to devote their total attention to lighting and posing the subject to get the best results. The monostand is a relatively new innovation that has many advantages over a tripod. The biggest advantage is that a monostand allows the photographer to quickly raise the camera to above the photographer's head or lower it to nearly floor level. A gear head controls tilt and direction. Wheels enable the photographer the mobility and flexibility of a hand held camera. An accessory tray holds lens and other important items, and there is even a computer tray to hold the photographer's notebook or flat screen monitor.
The Studio Pro Monostand is the latest in monostand design. It has all the key features plus, it just LOOKS professional. At a time when amateurs are encroaching upon the professional, a Studio Pro monostand is just one more way for the professional to look and act as such.
Today, we have stock for immediate shipment.
Contact
your Virtual Backgrounds consultant about the Studio Pro Monostand for your camera room.
---
Now Available!
Senior 2009
Backgrounds
---
BonMatch Spring Promotion





---
Send Us Your Thoughts!

If you have any experiences with Virtual Backgrounds that you would like to share with the readers of
The Backgrounder
, please write to us at
[email protected]
Perhaps you have had an especially successful experience, or perhaps you solved an issue that would be helpful to others. Let us know and we'll share it with the readers of
The Backgrounder
!
Starting this May 2008, Rick and Deborah Ferro will be doing a 21 city tour this summer and will be presenting their newest program, Making Money in Photographic Art. The title may be a bit misleading. Although their portraits are indeed photographic art, their 4 hour program is very wide ranging covering technical topics, the importance of backgrounds, PhotoShop, retouching, Corel Painter, and studio management. This program reaches out to everyone in professional photography. It is a must see program.
Rick and Deborah, both Master Photographers, are known internationally not only for their photographic images but also for their exceptional teaching skills. Together, they operate Signature Studio in
Jacksonville, Florida
. . Most recently, the Ferros presented a major program at WPPI in
Las Vegas
.
The tour will cover the following cities:
Chicago, May 5;
Cleveland, May 6
; Detroit, May 7;
Phoenix, May 19
; San Diego, May 20;
Los Angeles, May 21
; Dallas, June 9;
Austin, June 10
; Houston, June 11;
Hartford, June 30
; Boston, July 1;
Philadelphia, July 21
, Newark, July 22;
New York City, July 23
; Seattle, August 4;
Portland, August 5
; San Francisco, August 6;
Atlanta, August 18
, Baltimore, August 19;
Richmond, August 20
; and Raleigh, September 8.
Virtual Backgrounds is a major sponsor for the tour! Rick and Deborah Ferro make extensive and highly creative use of the Scene Machine Virtual Backgrounds system. The Ferros will be showing many sample prints they created with their Scene Machine Virtual Backgrounds system.
For more information and registration information, click on
www.ferrophototour.com
NEWS FLASH

Immediately after completing their 21 city nationwide tour, Rick and Deborah Ferro have agreed to do a 2 ½ day workshop at Virtual Backgrounds on September 17-19, 2008 in our new photographic education center. The Ferro workshop will immediately follow our regular 3 day Virtual Background workshop (September 15-17) .

Some attendees will undoubtedly want to stay for both workshops. The workshop will be a major expansion on the topics the Ferros cover in their 21 city tour. The four hour presentation will go into greater detail over the 2 1/2 days. The Ferros do phenomenal work with the Scene Machine Virtual Backgrounds system.

Watch for more information in the May issue of The Backgrounder.
Not very long ago, a Wedding and Portrait Photographers International (WPPI) tradeshow with 4000 or 5000 attendees was considered a huge success. This year, 12,000 descended upon
Las Vegas
for the 2008 WPPI extravaganza. What is happening that is driving so many to attend WPPI? The answer is fairly simple. Nearly everyone wants to be a photographer. The 12,000 attending WPPI is a very small fraction of all those who are looking to make money doing photography. There are literally millions of wanna-bees who do digital photography that is considered "good enough" to the public. These digital wanna-bees are often referred to in the trade publications as Digital Dannys and Digital Debbies.
It is this onslaught of newbie photographers that is making it so important for serious studio owners to enhance their offerings. With a tool like Virtual Backgrounds, professionals can quickly distance themselves from the masses by providing products and services the amateurs and even the pro-amateurs cannot provide to customers.
---
PMA International Convention and Trade Show
Auto-Everything Tools for the Amateurs



Image by Trevon Baker captured in the booth at PMA


Photo Marketing Association (PMA) is one of the major trade shows for general photography in the
US
. The show is primarily aimed at photo retailers, photo labs, school photographers, manufacturers and studio photographers. About 20,000 attend the
Las Vegas
event earlier this year.
Of special note to professional photographers is the wide variety of new features manufacturers are putting into their low priced digital SLR cameras. These are the same digital cameras that many professionals use. Basically, the theme was more camera for less money. The latest features are almost hard to imagine. The major manufacturers are Canon, Nikon and Sony. Prices are going down, mega pixels are going up, and so are features. Price drops can be as much as 40% lower than similar models last year. This is putting more camera power in the hands of amateurs!
At the lower end are the point-and-shoot cameras. Some of the most notable point-and-shoot cameras are the Nikon Coolpix S550, the Canon PowerShot SD1100 with 8 mega pixels, and the Sony Cyber-shot DSC T300. The Nikon Coolpix S550 is a little hand held camera with 10 mega pixels with an anti-blink feature. You read it right - anti-blink! It will monitor as many as 8 people and if any of them blink, the camera will warn the photographer advising that another shot be taken. Most of these cameras have face recognition technology to adjust the focus and lighting to multiple human faces in the image. No more focusing on the background instead of the faces. It's all completely automatic.
A new Sony point-and-shoot, the DSCT300, has what they call advanced face recognition giving it the ability to differentiate between child and adult faces. You can tell it to focus more on the child or the adult in the photograph! You can do this with up to 8 faces in the photograph.
Panasonic has the Lumix DMC TZ5 which "intelligently" adjusts for photographs that are too light or too dark. Ninety percent of all digital camera sales are of the point-and-shoot variety. The difference now is that these new cameras now capture professional quality images.
In the DSLR category, Canon unveiled its newest version of the Digital Rebel, the top selling DSLR. It has 12 mega pixels and is priced at only $800 which is well within the range of many amateurs. Nikon has a wide variety of DSLR models including the D40 which sells for under $500 with 6 mega pixels. Many of the newest cameras have larger LCD screens and now many of the DSLR cameras have live video to make it easier to compose a photograph. This is a key feature that helps amateurs do create photography - they just have to make it look right on the LCD and click.
Last year, the industry sold 7.5 million DSLRs
What does this mean to professional photographers? It's clear. More and more amateurs will have super automatic cameras that enable them to produce exceptional quality photographs on their own. Professionals use many of the exact same cameras and even if the professional uses a more expensive model, it may be difficult or impossible to distinguish the difference in prints and enlargements. It means the professional absolutely has to increase their skills and offer features the amateur cannot. This is what is making Virtual Backgrounds such an important pro studio accessory. Amateurs do not have Virtual Backgrounds and all the advantages that it brings to the table.
Dr. Henry Oles, Founder and President of Virtual Backgrounds states, "It's a scary time for professionals with amateurs rapidly acquiring cameras that almost work on their own. However, the game is far from over if professionals rise to new levels that enable them to provide the public with images, variety and services they cannot get any other way."
Joseph and Louise Simone are coming back to Virtual Backgrounds to facilitate yet another 5 day workshop. The recent March workshop quickly filled and we had to create a wait list for first dibs on the subsequent 2008 workshop. If you are interested in learning from two of the finest photographers in the world today, contact your VB consultant immediately to get added to the notification list. We are still ironing out the details and will notify those on the list first when we have a firm date set this fall!

If you are in the portrait business, you absolutely need to attend at least one Simone workshop in your lifetime. They are absolutely the best!


---

Virtual Backgrounds Workshop Dates




If you are even mildly thinking about what Virtual Backgrounds could do for you, plan now to attend one of our intensive 3 day workshops. It could very well change your future in photography!
There is no better way to get the facts and experience the benefits of the Virtual Backgrounds process than to attend a workshop. At the workshop, we lay it all out and tell it like it is through lecture, demonstrations, and hands-on experience.
These are difficult times for professional photographers with The Perfect Storm and now the national economic slow down, but Virtual Backgrounds has the power to help you fight back. Come find out how!
Click here for more information and to see the
workshop dates remaining in 2008!


---
While most professional photographers are fighting the Perfect Storm, the digital revolution and a falling economy,
Alma, West Virginia
photographer, Lora Yeater, is doing fantastic in her less than two year old studio business. Lora seems like a true anachronism. Lora has no official training in photography. She is completely self-taught. For five years, she ran a preschool and created little scrapbooks for her students. This led to a natural progression into photography. She opened her studio in the basement of her home. The ceiling is only 7 feet high and her total camera room area is only 10 x 10 feet which is interrupted with support posts. Before opening, she studied everything she could get her hands on about photography.
Alma
has less than 500 people and no stop lights. The nearest "larger towns" are
Clarksburg
and
Parkersburg
, about 40 minutes away. Lora doesn't advertise other than with a one line listing in the phone book. She depends entirely on word of mouth. By all normal standards, Lora should not be successful especially at a time when so many established studios are suffering.
So, what is Lora's secret? It's simple. It's the same secret that plays a role in any business. Lora provides her clients with something special that they love and cannot do on their own. Her customers drive in from hours away just to have their family and children photographed by Lora. Her almost instant success is amazing everyone.
A big new studio for Lora is going up on her 2 ½ acre estate. She just purchased a Canon DS Mark 3 to use with her Canon 5D. Although Lora started out with just a single white, a single black and a single blue background, she quickly realized that backgrounds were very important and she needed a lot more of them. The problem was that she was stuck with her tight space. She did a little market research into backgrounds and decided that the Scene Machine Virtual Backgrounds system was the best way to go. It very quickly became a key component of her studio. Customers love the extensive variety she is able to produce without leaving the studio. Her first year she photographed only two high school seniors with her Scene Machine and produced proof books for both of them showing the extensive variety. Those two seniors showed their proof books around so much that even though the school has a contract photographer who has had a long established studio, Lora has seniors seeking her out to be their photographer. "Just by showing off those proof books, I did half the seniors this year because of the variety of backgrounds and my overall style.
For Lora Yeater the scenario is "if you build it, they will come." Of course that old saying only works if you have the right product and service. Lora is creating products that her rapidly growing customer base really likes.
Lora's success is not limited to creating images for her customers. This year, Lora decided to get a feel for professional competition. She entered the West Virginia PP print competition and was awarded the coveted Photographer of the Year state award along with several other awards including the James H. Hall award for the highest scoring print in competition. It was the first time a newbie got the award. She also entered prints in the Mid America convention in
Ohio
and scored in the top 10 photographers out of 210 entries and received the coveted Fuji Masterpiece Award.
How can this be? What's happening? What's going on in our profession? That's exactly what many mid-western photographers are starting to think about this rapidly rising star who they might be inclined to refer to as a "soccer mom photographer." How could a newbie rise so fast when so many others are suffering declines?
Good questions. Perhaps the best way to respond is to use Lora's own words
Quoting Lora, "The Scene Machine has really helped me a lot. That is what is drawing the majority of my business because of the flexibility which comes from all the backgrounds I have. I have no regrets at all about getting my Scene Machine Virtual Backgrounds system. Very early, I realized that if I was going to make it in photography, I needed to invest and with the small space I had to work in, I had to get a Virtual Backgrounds system. It has been wonderful ever since."
"When I talk to my clients, so many of them tell me that they are disappointed with other photographers because they are not changing anything. They just keep doing the same old things over and over. My customers tell me that they want new looks and that is what I am working so hard to give them. It's working!"
"I don't consider myself to be technical. I am more artistic. I can draw. I do a lot of charcoal which is just shadows and highlights. Initially, I pretty much taught myself photography, but now I am participating in the Professional Photographers of West Virginia association, the Professional Photographers of America and attending classes.
Lora's husband, Kevin, helps out in the studio as much as he can. They have two children, Kylee, 14 and Brock, 10. The Yeaters are anxiously anticipating moving into her new studio which will have a 30 x 60 foot camera room and a 10 x 40 area for sales presentation and storage. Construction should be move into their new studio this summer.
Lora's success is a terrific lesson for all portrait photographers. The Perfect Storm is real but it does not have to be devastating to everyone. It is possible, even for a brand new photographer, to rise above the storm and prosper. Failure is just not an option for Lora Yeater. Her path to success is providing clients a variety of new looks and exemplary service. Whereas the public may be rejecting traditional professional photography, they are anxious to purchase highly creative work they cannot get elsewhere. It is also important to note that Lora is working hard to follow the established rules for creating quality portraits. She is definitely not a snap shooter doing photojournalism, and she is definitely not clinging to old traditions.
We at Virtual Backgrounds are proud of the fact that Lora Yeater has made our Scene Machine Virtual Backgrounds system a key component in her studio operation. The Perfect Storm is no match for Lora! Keep up the great work!
Lora's web site is www.memoriesbylora.com