---
---
Huge Profit Center
that Many Photographers
Ignore


Imagine
for a moment, a powerful profit center that is almost totally ignored by photographers. Think it is just not possible? Read on and see for yourself what you may be missing out on. That is what this edition of
The Backgrounder
is focused on.
Profits
!
Impossible is probably your first thought. Misleading. Not worth my time. These are common thoughts among photographers whenever something like this is mentioned. However, these are difficult times for photographers. The digital revolution and the resulting Perfect Storm for professional photographers is upon us. The amateurs now have access to much of our "magic." On top of that, we are facing a national economic down turn. Photographers desperately need new "magic." Can any photographer afford to ignore a lifeline? What if this profit center really exists and you are missing out on it? It's time to check the facts.
How can the professional draw in new business and increase sales? So many think that just because they are good photographers, maybe even really good, that this is enough to get the business. Maybe that method used to work but not in today's world. The key is for the professional to offer services and products far beyond what was acceptable just a few years ago.
This issue of
The Backgrounder
revolves around how photographers can put new magic into their photography - magic that has proven to draw new customers and increase sales averages. It's magic that can help secure contracts that were previously out of reach. It's magic that the amateur doesn't have, but it's not magic that just happens on its own. It takes investment. It takes serious effort and constantly developing new ideas to create tantalizing photographic images that are unlike anything in the past. These images must be enticing to contemporary consumers, regardless of their age or economic levels.
Instead of just worrying about the short and long term future of the profession, attention should be directed at how you can not only adapt to changing situations but also grow your business. The methods of the past just don't work very well today. Read on and learn how to do it. Success and failure are not out of your reach. Your future is in your hands.
Be sure to check out this month's
featured photographer
segment which once again clearly shows what yet another enterprising photographer using Virtual Backgrounds is able to produce right in his studio. It really is
magic
!
---
New Emphasis for
The Backgrounder
This issue and future issues of
The Backgrounder
will continue to place more and more emphasis on how to turn Virtual Backgrounds into studio success and high profit. There will be many articles on how to generate new profits coupled with articles on specific highly successful studios who use Virtual Backgrounds as a key component of their operation.
VB Founder and President, Dr. Henry Oles states, "Virtual Backgrounds is a powerful marketing and profit making tool! The more photographers realize this, the more profits they will see." Our newsletter is dedicated to clearly demonstrate how others are doing it. The Perfect Storm for photographers makes it more important than ever to research every opportunity."
---
Keys to Being Really
and Truly Unique
Being unique must apply to every aspect of your operation. Since every amateur works out of their home and goes to the park, the real professional needs to have a real studio. The studio might be in the home, but ideally, it should be a regular commercial location. The studio has to be special from top to bottom, front to back - even if it is in the home. This includes the name, the signage, the display area, the foyer, the camera room, everything. It has to look professional in every way. Decorate and organize your studio space to reflect that you are the best photographer in town!
The very equipment that you use in your studio has to be different. Many photographers like to hand hold their camera and have minimal "stuff" to bother with - that's not very unique. Most every amateur hand holds the camera. Make sure your professional looking camera is mounted on a special support such as a
monostand
that amateurs do not use. Any amateur can go to
Popular Photography
magazine, or a dozen others to find some lights and various muslin or canvas backgrounds. Muslins and canvas now come from
China
and
India
and are readily available on the internet. Most every amateur has a white wall that can be used for high key. Amateurs are even purchasing our props and artificial accessories like rocks and columns.
What is the one sure way a professional can make the studio really different? It's by incorporating a Virtual Backgrounds system. Amateurs don't have it, they don't understand it, and they say "WOW!" when they see the results. They really say WOW! when the photographer uses Virtual Backgrounds to quickly and efficiently create a wide variety of different and unique results for each and every client.
Think of it this way - in one short time slot, the customer can be photographed in several different outfits, in an infinite variety of backgrounds, to create a wide variety of exciting and different looks. No amateur can do that and it's something even most professional photographers can't do. It's like
Hollywood
magic without ever leaving the studio. Even if the photographer has a very small, tight studio in which to work, the customer quickly and efficiently gets a wide variety of images. Now that's magic!
It's something that can be marketed and sold. This is the whole basis for using Virtual Backgrounds. It enables the professional to be really different using a tool that the amateur doesn't have. It really is the new magic we so badly need to separate ourselves from other professionals and certainly from today's amateurs.
---
Ralph Romaguera -
The King of Mardi Gras!

Internationally known photographer and Scene Machine Virtual Backgrounds user, Ralph Romaguera, presided as King of his crew at this year's Mardi Gras in New Orleans. Pictured below are the photographer guests he invited to ride with him on the floats (including Dr. Henry Oles). The crew threw out thousands of beads and other trinkets to hundreds of thousands of well wishers. It was a great place to capture Mardi Gras backgrounds.
---
Be a Virtual Photographer
using a Virtual Model




You've got to see this:
www.directdaniella.com
. It gives
anyone
a chance to virtually photograph a model on a beach. It gives every shutterbug the chance to practice. It is one more example of why it is so critically important for the professional to move to a much higher level of performance. The amateurs are gaining on the professional every day in so many ways. Are you prepared for the Storm?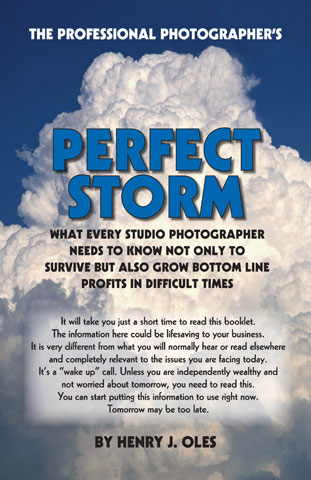 Contact us
for a free copy today!
---
Fantastic Advertising
That Costs Nothing
and Really Works!

Some photographers think that advertising is expensive. That yellow page ads, newspaper ads, and expensive printed brochures that are mailed out to potential clients are the only way to go about promoting their studio. There are better and infinitely more cost effective ways to get your message out.

Have you ever considered getting out and talking about photography to various groups in your community? Everyone is interested in photography. Most every club such as Rotary or Lions Club needs speakers every week for their meetings. That speaker should be you!

Even though these clubs don't want you to come and give a promotional presentation advertising your studio business, you can give a very interesting talk on all the new developments in photography in general and in professional studio photography. You could certainly show images of what a modern professional studio is like and you can show samples of high quality professional wall portraits. You can even talk about magical tools like the Scene Machine Virtual Backgrounds system which is really fascinating to such audiences. While doing this, you can pass out general information, including a brochure on your studio.

In the end, you've spent nothing but a little bit of your time, the organization will usually buy you lunch, and every person in the room will now know who you are, what you do, and that what you offer might be something they want. What a deal! More photographers need to take advantage of these cost-free opportunities!

You could also offer your services to local schools. Talk about photography to classes of every age. Elementary classes are best because they are sure to go home and tell their parents about you and even bring home any hand outs. You could also conduct a field trip tour of your studio operation.

Another approach is to conduct photography training classes for the local community. You can even charge a reasonable fee to train locals to take better photographs with their digital cameras. Sure, its helping them get better, but they also will appreciate the help while they are also seeing what you are able to offer as a true professional.

There are so many inexpensive opportunities to promote and grow your business. You just have to think outside of the box and be creative with your marketing approach.


Change: The Only Thing
That is Certain

East Coast
School
Director Speaks Out
"We as photographers need to stay abreast of new technology, techniques and products. Today, more than ever, we need to develop our skills, have the best equipment, the best product and the best quality in order to succeed and grow as professionals.
East Coast
School
is here to help."
Loretta Byrd – Executive Director
---
There are three kinds of people, winners, losers, and those who fall in between. A primary key to being in the winning group is being different from all the others in as many positive ways as possible.

Many photographers think about their work as being really different, but how different can one be if one still produces products that are not all that different from the past?

Let's use high key white backgrounds as an example. For a while only a few photographers offered high key and it brought them a lot of profit because high key was something new and different. When the trend caught on, nearly every photographer was pushing high key white. While every photographer thought their high key white images were better than any other photographer's high key white, the fact of the matter was, if the public couldn't see the difference, there was no difference.

For a while, the photo journalistic approach was different, especially for weddings. Nearly every photographer has been featuring it and now it is starting to backfire. Especially since it is a style that nearly every amateur can do with their sophisticated point and shoot digital cameras. The professional photographer's photojournalistic images don't really look to the public any different from those taken by the everyday amateur. Why should the public pay for something they think they can do on their own?

Photographing in the park was a unique idea years ago, but today, every amateur takes photographs of family and friends in the park. It isn't special any more, and as a result professional photographers have lost another niche. Do not think that just because you call yourself a professional that this means very much to the public? They now know how to take digital photographs and make them into large prints.

The key to success is not just being different but being different in a variety of ways. Being photographed by a professional has to be a positive exciting experience and the photographer has to offer an exciting array of products - products the amateur cannot duplicate! It all has to happen in a minimal amount of time. In so many ways, the successful photographer has to make his customers exclaim, "Wow! What an experience it was to be photographed! What phenomenal and different images I can select from. What a fantastic array of products for me to purchase and enjoy. This is a great photographer."

Generating WOW! goes hand and hand with being different. So, what can the professional photographer do to be really different? The first step is to think different. The second step is to be different. We'll explore a variety of ways the professional photographer can be really different. In the end, however, there is no other tool that can help you be different than Virtual Backgrounds.


---
Dare to Learn About Virtual Backgrounds


Get the facts! Come to class!
Every month, Virtual Backgrounds, conducts a 3-day workshop that is all about the Virtual Backgrounds process. For three days, participants do nothing else but learn about the concept. The class covers not only the technical aspects but also the aesthetic. The class covers how to create your own exciting backgrounds and how to market the concept to bring in new customers and higher profits. The class includes hands-on experience. Every class includes a guest presenter who is a professional photographer. The guest presenters talk about their own personal experiences and successes with Virtual Backgrounds and give away successful marketing secrets.
Don't stick your head in the sand. Come and learn. Your satisfaction with the class is 100% guaranteed with a full tuition refund if you are not satisfied. You have nothing to lose and everything to gain by attending in our workshops.
Experiencing these workshops can change your life. Call 1-800-831-0474 or email us at
[email protected]

.
---
February Guest Presenter:
Greg Stangl on Photography
Business and Marketing

Master Photographer, Greg Stangl, was the guest speaker for the third day of the February Virtual Backgrounds workshop, part of the VB Learn and Earn educational series. The first two days of the workshop were conducted by
Jim Wilson
, Cr. Photog. CPP.
Greg always presents a very lively information-filled program on how to succeed in business even in these tough times. He places special emphasis on the many advantages of using Virtual Backgrounds. Greg has 32 years of experience operating The Village Photographer in
Aurora, Illinois
. He was a featured speaker at the PPA national convention in
San Antonio
, drawing well over 1,000 photographers to his program. Greg will be conducting a multi day business operations program at Virtual Backgrounds, later this year. His business programs are also being sponsored by Virtual Backgrounds for groups around the country.
---
Rick Harding - Featured Speaker at the March Virtual Backgrounds Workshop

Rick Harding will be the featured speaker for the final day of the March workshop. Rick specializes in school and event photography, including proms. He custom creates backgrounds to fit the theme of each event. He has a total of 8 Virtual Backgrounds systems.
Rick explains exactly how he works to not only secure contracts but also to produce the results. The March VB workshop is scheduled for March 10 – March 12, 2008.
Join us!




---
Expression Sells Portraiture

By Greg Stangl M. Photog., Cr., CPP


Not only does expression sell portraiture but variety builds orders. The greater variety of backgrounds you can show the client in the saleroom, the better your chances of building a larger order. One of the many features of the Virtual Background System is that it enables you to change backgrounds quickly without much fuss. In the old days (before I had the Virtual Background System), I would typically photograph a high school senior with five outfits and five backgrounds. Now I can easily use as many as 10 or more backgrounds and do it faster with better results.
When I am photographing an extended family group, I can use a more formal
Rembrandt
style background for images of grandma and grandpa, than choose a lighter background for the extended group and a fun background for grandma and grandpa and the grandkids. If you show variety in posing and in backgrounds, the clients will order more.
The Virtual Backgrounds System has made me more creative. Sorry to say it, but yes I am human. Before VB, particularly at the end of a long day of photographing seniors, I would find that as I grew more tired, I was hesitant to change backgrounds as often as I should. I was a dedicated muslin user, and taking the old one down and hanging the new one got to be a real chore. With the VB system it literally takes seconds to change backgrounds.
For me the VB system is simply less work. Time of day, type of weather and quality of light no longer pose problems when choosing a background. I do not have to wait for that "sweet" light or worry about rain. I can travel back in time by photographing a subject in a 200-year-old church or use the most up-to-date graphics orientated backgrounds. Those old bug-a-boos of digital photography, color balance and color temperature remain consistent and do not pose problems.
The VB system saves me money. As I am sure you are aware, quality backgrounds are getting more and more expensive. Several years ago, I spent over $800.00 for a low-key darker background to be used for families. It was difficult to watch people tromp all over this expensive background and watch flaws and wrinkles develop as it was folded and unfolded. Since buying my Virtual Backgrounds system, I have not had to purchase any new backgrounds other then slide images I plan to project.
I have always thought of myself as a businessperson first and a photographer second. Use of the Virtual Backgrounds system enables me to create greater variety of images which, therefore, increases my order averages. I get a great return on my investment.
Greg Stangl is a popular business, sales and marketing speaker. If you are interested in having Greg at one of your upcoming meetings or seminars, you may contact him at
http://www.prospeak1.com/
---
Send Us Your Thoughts!

If you have any experiences with Virtual Backgrounds that you would like to share with the readers of
The Backgrounder
, please write to us at
[email protected]
Perhaps you have had an especially successful experience, or perhaps you solved an issue that would be helpful to others. Let us know and we'll share it with the readers of
The Backgrounder
!

PMA Trade Show - A Rousing Success!
Virtual Backgrounds recently exhibited at the Las Vegas Photo Marketing International (PMA) Trade Show. PMA is by far the largest photography exposition in the
United States
. It is intended for people in all areas of photography, from large and small photo retailers including the major stores like Walgreen's and Wal-Mart to both large and small professional photography studios. It attracts both mom and pop studio owners and executives from companies like Lifetouch and Olan Mills. A separate division of PMA is PSPA which is primarily school photographers.
The Virtual Backgrounds booth had heavy traffic throughout the show from professional photographers who are trying to find ways to fight the Perfect Storm which brought them to looking at how Virtual Backgrounds can enhance their sales. We had visitors from all over the United States, Canada, and
Mexico
as well as from many other parts of the world. The booth was managed by Dr. Henry Oles, Founder and President of Virtual Backgrounds, and Trevon Baker, a Virtual Backgrounds consultant/photographer and the owner of Trevon Baker photography in
Kalispell, Montana
.
All of the above images were captured by Trevon Baker
in our PMA booth with 1 light, 1 reflector, and no props.

---
Simone Workshop in March

Sold Out with a Waiting List Being
Generated for a Potential Second Workshop




As expected, it did not take long at all to fill the Joseph and Louise Simone workshop to be held at Virtual Backgrounds in March 3-7, 2008. The 5 day workshop program is titled, "The Secret Is In The Sauce." The Simones are recognized world-wide as two of the best photographers/educators today, and we are especially pleased to have them agree to conduct their workshop at the Virtual Backgrounds facility in
San Marcos
.
The Simones use Virtual Backgrounds for about 75% of their work, and it will, therefore, be an important component of their workshop. Weather permitting, they will also demonstrate their methods with outdoor photography. Virtual Backgrounds has started a waiting list for any cancellations. Those on the wait list will be the first to be called if a second Simone workshop should be scheduled later this year.
There is no other workshop that compares to a Simone 5 day workshop. There are two other possibilities for photographers to attend a Simone 5 day workshop this year. From June 23 - 27, 2008, they will be teaching at their new Vineyard Cote De Vaudreuil near
Montreal
Canada
. Then in October, Joseph and Louise will be teaching "Under The Sky Of Tuscany" in Tuscany Italy. Enrollment is very limited for these workshops. To get additional information go to
www.simoneportrait.com
or click on the images below.
---
Virtual Backgrounds will Play Host to
Special Consultants at WPPI in Las Vegas


Virtual Backgrounds will be working out of a 400 square foot booth at WPPI which will include a fully operational studio. The company will be hosting a number of photographers who have a long history with using Virtual Backgrounds, including Shirlee Robinson of Denver, Colorado; Cindy Cofer of Williamstown, Kentucky; Diane Wilson of Toronto Canada; and Trevon Baker of Kalispell, Montana. Each of these guests will be available for personal consultation. WPPI will be held in
Las Vegas
March 17 - 19, 2008.
Click here for more information on this year's WPPI.


Image by Joseph & Louise Simone


So many photographers complain that they can't get a lucrative church or school contract because some big national company has all the control. Is there an answer to securing these contracts? Absolutely, yes! All one has to do is explore the many ways the local photographer can better service the customer. It's that simple.
Why should a church or school give the business to a operation based hundreds or thousands of miles away? If you are local and emphasize that fact, you have one advantage right there. However, being local that usually isn't enough. To be successful, you must analyze what you can do that the big far away operators can't do. Being big has its advantages and disadvantages. The disadvantages can far outnumber the advantages
if
the local photographer knows how to take advantage of the big companies' weaknesses.
The large company has to
keep it simple
. They have no choice. They may have dozens, hundreds or even thousands of different photographers. They are afraid of anything that might disrupt their simple system and that their lowest-end photographer might screw up.
That is their Achilles heel
! It's right there to be capitalized on by the local if he or she takes the right approach.
So what can you do? You can't just advertise and promote that you are a better photographer. Even if you are better, it is hard to make the prospective client recognize that fact. You have to show something that makes you clearly different.
Suppose you want to do a church directory. First, you'll need to team up with a partner to produce the directory. For the local professional, that partner can be Marathon Press. They can provide guidance and print the directory for you at a reasonable price. They can help to make you competitive. Next, you will have to
show
the decision makers how you are really different.
The national church directory companies create church directories that all look similar. Their photographs are generally of low quality and they all look like 1950 photographs, all with an identical plain background. With Virtual Backgrounds, you can clearly and conclusively show a whole new style of image with background variety, perhaps emphasizing a contemporary look. That clearly makes you different. If for some reason the decision-maker insists on some standard traditional background for the actual directory photos, you can say, "No problem. I'll photograph all your members with a very traditional look for your directory and then in seconds I will photograph them with our new looks with our Virtual Backgrounds system that the national companies don't use. How can they say no?
You are local. You provide all the services of the national company,
plus
, your photographs are really special. On top of that you will be able to offer competitive pricing. Because you are local, you can schedule more convenient times for the families. It's a no brainer if you present it in the right way.
Then there is the really big bonus. You only make money IF your people buy photographs. With the variety you can generate and your combination of contemporary and traditional looks, your sales will go way up. With your variety of new looks, you should be able to significantly sell more than the national companies and therefore you walk away with much bigger profits than they would have had.
You can take exactly the same approach in securing school contracts. Why should the local money go out of town? Why can't you provide better service? Why can't you offer Virtual Backgrounds that the national companies can't do?
Internationally known speaker/teacher, Chris Wunder, is sponsored by Marathon Press to help independents get into church and school work. It's a whole new world of opportunity for the local photographer. It's there waiting for you, but it won't happen unless you work at making it happen. As we often say in
The Backgrounder
, both success and failure are optional.
---
Rick and Deborah Ferro Tour is Taking Shape




The most popular photography workshop tour of 2008 is destined to be Rick and Deborah Ferro's of
Jacksonville, Florida
. This very popular and successful couple will cover 21 cities over a 3 month period. The Scene Machine Virtual Backgrounds system will be an important part of their tour.
Check the cities and mark your calendars. This is a presentation you will not want to miss.
Click here for more information.
---
Featured Photographer – Walter Austin




"Henry, thanks for the link to Walter Austin's website. Some great stuff. It gets me excited about the possibilities and how to approach the floor/foreground challenge. How can anyone not think this is a great tool is beyond me! I always like the opportunity to see great stuff and learn new things."

Paul Wingler
Paul Wingler Photography
"To me, Virtual Backgrounds was the best investment that I've ever made! It is what makes me money! If it wasn't for Virtual Backgrounds, I would not be in business."
Mission, Texas
photographer, Walter Austin, has nothing but high praise for his Virtual Backgrounds system which he uses for nearly 100% of his work. He has been actively using Virtual Backgrounds in one form or another since he first opened his studio back in the 1980s. Mission is a small but growing town in the deep south of Texas.
Walter was not always a photographer and has only minimal formal training. He once was a hair dresser and then a videographer. He happened to pick up a still camera one day, and he hasn't stopped shooting since. His great grandfather and an uncle were photographers, but he really had no intention to go this route. Walter now occupies a building in the historical part of downtown
Mission
that was originally owned by his great grandfather.
Walter has always been an equipment and technology fanatic. He originally started out with a German made background projector and then got his first Scene Machine Virtual Backgrounds system. Today he has 3 Virtual Backgrounds systems, including a 10 x 12 foot screen and a 10 x 10. "I collect Scene Machines like I collect Harley Davidsons. I have 4 Harleys." Walter is also very well equipped with the latest digital technology including three Canon 5D cameras and a wide variety of lens. His favorite is a Canon 35 to 350 zoom. He describes his equipment as his "toys."
.
Austin Studio does all kinds of photography but much of his current emphasis is on bridal formals, quinceanera and general studio portraits. He avoids those areas of photography that are now dominated by amateur photographers such as weddings and general portraits taken in the park. "I do most of my work in the studio. Portraits are my main thing. I love to do studio work. I take 50 photographs of a quinceanera and I sell them even large wall portraits up to 30 x 40. Nearly every time they love the proofs so much that they buy all of them - even if it is 50 of them. I make them all so different using many different backgrounds, and they buy them. This is why Virtual Backgrounds is so super nice. If I did not have it, they would not have so much variety to look at and they would not buy so much. With this Scene Machine. Customers like all the different pictures and different backgrounds and they buy them all. I can personally vouch for that. They like them all and buy them."
Austin
studio has only one painted canvas background. He finds that the painted canvas is really quite good but it is such a lot of trouble to get it right. Walter much prefers studio work. Many of his competitors shoot in the park where every amateur also shoots. This is why he prefers to work in his studio where he has full control and can do things the amateurs and even most professionals can't do. "Today anyone can buy a digital camera and take a picture in the park and have it come out real nice, but they can't do what Virtual Backgrounds can do. It makes me very special and that is why customers come to me."
.
Walter Austin reports that many of his customers visit several studios before making a final decision on a professional photographer. But after they see Walter's work, they always come back and select Austin Studio and Walter Austin as their photographer.
Walter has had a hard time figuring out his friends in the business. "They look at my set up and my Scene Machine Virtual Backgrounds System and they are impressed, but then they don't do anything about getting new equipment for themselves. They say they have money, but I don't see it and they don't invest in equipment. They say they are too old. Investing in technology is what makes me special. It is how I stay in business."
The new web site,
http://austinphotostudio.net/
, is his newest and most important method of advertising. He also uses his display windows and makes sure that he sells a wall enlargement to his bridal and quinceanera customers. The portraits always are on display as guests enter the studio foyer.
Virtual Backgrounds is proud of Walter Austin. He is clearly demonstrating how Virtual Backgrounds can be one of the most important tools a professional photographer can own. Check out Walter Austin's slide show by
clicking here
.
.